Technology Forum
FT-IR/NIR
Fourier-transform infrared (FT-IR) and near-infrared (NIR) spectroscopy are used for many applications in organic and inorganic chemistry, including QA/QC; forensic, food and beverage, pharmaceutical, medical, and semiconductor analysis; and other materials characterization. . Joining us for this discussion are Jeffery Hirsch of Thermo Fisher Scientific; Dr. Brian Curtiss of ASD, Inc.; and D.L. Wetzel of Kansas State University
MORE »
Sponsored Message
Detect compounds previously beyond your reach with Xevo TQ-S
Xevo TQ-S brings a whole new level of sensitivity, productivity and performance to Mass Spectrometry Take a look at our videos, and you will see you how Xevo TQ-S delivers the highest-quality, most comprehensive information – so you can consider quantification studies that you never thought possible.

Watch today.
Featured Article
Comparison of Enhanced Productivity ICP Approaches for Engine Oil Analysis
The measurement of metals in used engine oils provides valuable information about the engine and the state of the lubricant, information that can be used to increase the efficiency of the equipment in which the engine resides and lower the cost of maintenance. MORE »
Featured Products
Bruker ALPHA FT-IR Spectrometer
Compact & affordable, plug & play set-up, easy-to-use software, wide variety of QuickSnap™ sampling modules assure powerful and reliable FT-IR analysis you expect from Bruker
http://www.brukeroptics.com/alpha.html

FT-IR Analyzer
The ML analyzer with DialPath from A2 Technologies is an FT-IR spectrometer designed for the rapid analysis of liquids. The instrument, which has a footprint of 8 in.2, includes a tumbler-like optical head that can be rotated into position to provide one of three factory-set, selectable sample pathlengths between 30 and 250 µm.
Visit A2 Technologies online to learn more.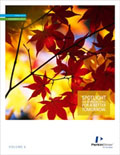 Applications at Your Fingertips
Volume 6 of PerkinElmer's Spotlight on Applications e-zine is now available!
The applications featured address a variety of industries - environmental, pharmaceutical, and more. Explore, enjoy and learn!
Subscribe to view Volume 6.
Sponsored Message
IFPAC®-2011
The Twenty-Fifth International Forum and Exhibition
January 17-21, 2011
Baltimore Marriott Waterfront
Baltimore, Maryland, U.S.A.
IFPAC®-2011 is keeping things current with the latest in Process Analytical Technology…PAT/Spectroscopy, Quality by Design...QbD, Real-Time Release and Continuous Manufacturing; a Spectroscopy Track with sessions on Raman, Imaging, Process Analysis and Mass Spectroscopy covering topics such as Handheld Raman & FTIR, Particle Characterization-Ultrasound Spectroscopy and Hyperspectral Imaging; and an extensive program featuring over 20 sessions and 175 presenters. For more information contact 847-543-6800 or

[email protected]

.

www.IFPACpat.org
Sponsored Message
Investigating Fluorescence Lifetime Spectroscopy and Imaging
On Demand
Fluorescence lifetime spectroscopy and imaging is now a global technique no longer the preserve of the specialist. In this webinar world-expert in fluorescence lifetimes David Birch will take you through the basics of the technique and lead you into frontier areas that will serve as examples for enhancing your own research.

Register free at:
http://www.horiba.com/scientific/products/fluorescence-spectroscopy/webinars/
Question of the Month
In what application area do you use FT-IR or NIR?

A) Forensic

B) Food and beverage

C) QA/QC

D) Pharmaceutical

E) Medical

F) Semiconductor analysis

G) Other
Last Month's Results
In what application area do you use fluorescence?
| | |
| --- | --- |
| 86% | Biomedical |
Featured Webcasts & Podcasts
The Easiest and Most Cost-efficient Way to Determine Elements in Environmental Matrices by ICP-MS According to Your Regulations — On Demand
This year significant new technology and software was introduced into the market of atomic spectroscopy. This webcast discusses how this affects the future of determining elements in environmental matrices?
MORE »
Achieving Ultra Fast, Low Cost Elemental Analyses in Compliance with EPA Protocols — On Demand
This webcast provides the audience with essential information on how to maximize productivity for analysis of environmental samples with emphasis on meeting US EPA-based protocols and will reference a range of demanding environmental applications.
MORE »
Basic Principles of Laser-Induced Breakdown Spectroscopy — On Demand
A review of the basic principles of LIBS was given and discussed to better understand the technique, the reasons of its slower integration but nevertheless appreciate and explore the unique possibilities that only LIBS can provide to the analytical community.
MORE »
Progress in LIBS
Industry expert Dr. Andrzej Miziolek speaks about the latest developments in the application of spectroscopic techniques to the field of defense and homeland security, with a particular focus on his specialty area, LIBS.
MORE »
 
You are subscribed to %%list.name%% as %%emailaddr%%. Click here to unsubscribe or edit your member profile.
To ensure delivery to your inbox, please add us to your address book. If you need help doing this, click here.

Advanstar Communications provides certain customer contact data (such as customers' names, addresses, phone
numbers and e-mail addresses) to third parties who wish to promote relevant products, services and other
opportunities which may be of interest to you. If you do not want Advanstar Communications to make your contact
information available to third parties for marketing purposes, simply call (toll free) 866-529-2922 at any time, or
fax us at 218-740-6417. Outside the U.S., please phone 218-740-6395. Contact us by mail at Advanstar
Communications Inc., 131 West First St., Duluth, MN 55802-2065, USA.
Upcoming Events
15–20 December 2010
Pacifichem 2010
Honolulu, HI.
Visit the website
17–21 January 2011
IFPAC 2011 25th International Forum Process Analytical Technology
Baltimore, MD.
Visit the website
22–27 January 2011
SPIE Photonics
San Francisco, CA.
Visit the website
29 January–2 February 2011
LabAutomation2011
Palm Springs, CA.
Visit the website
13–18 March 2011
Pittcon 2011
Atlanta, GA.
Visit the website
27–31 March 2011
241st ACS National Meeting & Exposition
Anaheim, CA.
Visit the website
7–13 May 2011
International Society for Magnetic Resonance in Medicine: 19th Scientific Meeting & Exhibition Montreal
Quebec, Canada
Visit the website
13–20 May 2011
I5th International Conference on Near Infrared Spectroscopy (ICNRS)
Cape Town, South Africa
Visit the website
15–19 May 2011
EMAS 2011 — 12th European Workshop on Modern Developments and Applications in Microbeam Analysis
Angers, France
Visit the website
5–9 June 2011
59th ASMS Conference on Mass Spectrometry and Allied Topics
Denver, CO.
Visit the website
15–18 June 2011
3rd International Symposium on Metallomics (iSM 20011)
Münster, Germany
Visit the website