You can now follow us on Twitter at Twitter.com/lc_gc and LinkedIn

In what direction do you see HPLC column technology going in the next five years?
Contact Us
Click here to contact Kate Mosford, managing editor.
Click here to contact Mike Tessalone, group publisher.
Click here to contact Lindsay Jones, sales manager.
Click here to contact Liz Mclean, sales executive.
Click here to subscribe to The Column, LCGC Europe's and LCGC North America's digital publication.
12 September 2013
In this Issue
The LCGC Blog: HPLC Gradients
In a recent instalment of the LCGC Blog, Tony Taylor provides tips on how to tighten up the robustness of your gradient methods and offers some quick calculations to make sure you're getting it right. More...
Agilent Technologies

Perform Trace-Level Analysis With Confidence
Ensure a reliably inert GC flow path for higher sensitivity, accuracy, and reproducibility, especially at trace levels with the new Agilent Inert Flow Path Solutions.
Get the poster.
Potential Link Between Fracking and Water Quality Decline
Kevin A. Schug, professor at the University of Texas, Arlington (Texas, USA) and LCGC North America EAB member, has led a team to survey and assess the impact of natural gas extraction from shale, also known as "fracking" on nearby water sources. The results of the assessment were recently published in the journal Environmental Science & Technology.1 More...
Porvair Sciences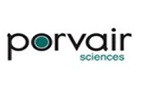 Accelerating Your SPE Sample Clean-up
The Microlute SPE sample preparation system from Porvair Sciences provides a faster, trouble-free alternative to cartridges for high throughput sample clean-up. Handling samples as small as 150µl the Microlute™ SPE sample preparation system helps you increase your assay sensitivity by providing pre-injection clean-up and concentration you can trust.
Learn more
Agilent to Acquire Assets from ABC Instrumentacion Analiticia
Agilent Technologies Inc. (Santa Clara, California) and ABC Instrumentacion Analitica (ABCIA) (Mexico City, Mexico) have signed a definitive agreement for Agilent to acquire assets from ABCIA. Privately held ABCIA is a distributor of analytical solutions, including Agilent's chemical analysis and life science products. More...
Shimadzu

Trace level quantitation of multiple compounds
Extraordinary sensitivity in the world´s fastest triple quadrupole mass spectrometer.
Shimadzu's new LCMS-8050 triple quadrupole LC-MS/MS meets the growing demand for trace-level quantitation in clinical research and other markets. It incorporates proprietary ultrafast technologies as well as a newly developed ion source and collision cell technology.
Read more.
Current features
Highlights of HPLC 2013
Ron Majors presents a review of the trends at this year's symposium, including discussions on column technology, sample preparation, and detector usage, and a summary of the awards presented. More...
Waters

Scientific Information More Effectively
Waters® Paradigm Scientific Search Software extends across internal information repositories, handles science objects, and indexes unstructured data ¬ providing timely, regular, accurate and useful search results.
Learn more.
An Insight into Analytical Quality by Design in the Pharmaceutical Industry
Kate Mosford of The Column spoke to Rosario LoBrutto of Teva about the business of analytical QbD, the steps involved in implementing it, and advice to those who want to get started. More...
Application Note
Measuring Protein Aggregation with the New Viscotek SEC-MALS 20
Malvern Instruments
In this application note, a selection of proteins including BSA, thyroglobulin, and pepsin, are separated using SEC. Absolute molecular weight is measured using the new Viscotek SEC-MALS 20, which clearly indicates the presence of monomers, oligomers, and aggregates in each sample. The results are displayed and discussed. Learn more.
Multimedia
Preparing Your Analytical Laboratory for a Regulatory Audit
The CHROMacademy Essential Guide Webcast: Developing Better HPLC (MS) Methods
Editors' Series: Optimizing Your Extraction by Removing Uncertainty
Need LC Troubleshooting Help?

CHROMacademy has developed the HPLC Troubleshooter with busy chromatographers in mind. Sponsored by Thermo Scientific, in 3 simple steps you will overcome your instrument, separation and quantitation issues. It's completely free - so if you haven't tried our troubleshooter before you're in for a surprise!
Click Here
The Column

The Global E-zine for Separation Scientists
The global edition of The Column is delivered twice monthly with a screen-optimized format designed to improve readability. Covering topical issues, application-based articles, market reports, tips and tricks, opinion pieces and interviews, The Column is a great information resource helping readers achieve better day-to-day working practices.

Read more