You can now follow us on Twitter at Twitter.com/lc_gc and LinkedIn

Are you using HILIC more often now than you have previously?
Contact Us
Click here to contact Kate Mosford, managing editor.
Click here to contact Mike Tessalone, group publisher.
Click here to contact Lindsay Jones, senior sales executive.
Click here to subscribe to The Column, LCGC Europe's and LCGC North America's digital publication.
5 July 2013
In this Issue
Losing Our Heads!
April was a bad month for the analytical chemistry profession. At least two analytical chemists were convicted of tampering with, or falsifying, data. Incognito muses on the impact of falsifying scientific data and the consequences of quality commitment. More...
Agilent Technologies

Orchestrate Productivity Across Your Lab
Agilent CrossLab Services works seamlessly across labs to improve productivity. Regardless of instrument manufacturer, our service suite keeps analytical instruments and labs running at peak performance. From multi-vendor repair, maintenance, and compliance to single-source lab solutions,

see how Agilent CrossLab maximizes instrument uptime and availability
Pfizer Principal Scientist William Farrell To Receive Averica Award
William (Bill) Farrell, senior principal scientist at Pfizer Inc., has won the first annual Averica Award. The award will be presented at the SFC 2013 conference in Boston on 12 July. The decision was made by the committee to reward Farrell for his "substantial impact on design of preparative SFC systems". More...
Porvair Sciences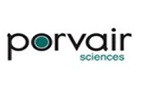 Ultra-clean Deep Well Plate Range
Porvair Sciences has published a new mini catalogue that brings together key technical and descriptive details of the company's comprehensive range of deep well microplates together with an independent report that demonstrates the suitability of the ultra-clean plates for long term compound storage and sample collection applications.
Learn more
Thermo Fisher Scientific Invests in China Innovation Center
Thermo Fisher Scientific (Massachusetts, USA) has announced the establishment of the China Innovation Center in Shanghai, China. The company has invested $9.5 million to support the development of the organization, which will also employ 200–300 engineers over the next two to three years. More...
Current features
Troubleshooting GC Retention-Time, Efficiency, and Peak-Shape Problems
Problems with the chromatogram can often reveal underlying problems with methods or instrumentation and learning to recognize and fix these problems is essential for all chromatographers. More...
The 2013 LCGC Awards: Part 1
The results are in for the sixth annual LCGC Awards, and the winners continue to honour the legacy of chromatographers before them. The 2013 Lifetime Achievement in Chromatography Award is granted to Peter W. Carr. Here we chart his career and accomplishments. More...
Multimedia
The CHROMacademy Essential Guide: Translating GC and GC–MS Methods
Take Gas Analysis Mobile – Without Sacrificing Results
Tips and Tricks on Screening and Confirmatory Methods for Residues and Contaminants in Foods
Need GC Troubleshooting Help?

CHROMacademy announces the launch of the interactive GC Troubleshooter, sponsored by Thermo Scientific.

Building on the success of our ground breaking HPLC Troubleshooter, we are excited to announce the GC version. In 3 simple steps you will overcome your instrument, separation and quantitation issues. It's completely free - so if you haven't tried our troubleshooter before you're in for a surprise!

http://bit.ly/GC_Troubleshooting
The Column

The Global E-zine for Separation Scientists
The global edition of The Column is delivered twice monthly with a screen-optimized format designed to improve readability. Covering topical issues, application-based articles, market reports, tips and tricks, opinion pieces and interviews, The Column is a great information resource helping readers achieve better day-to-day working practices.

Read more