You can now follow us on Twitter at Twitter.com/lc_gc and LinkedIn

How easy is it to implement a QbD approach to analytical method validation?
Contact Us
Click here to contact Kate Mosford, managing editor.
Click here to contact Mike Tessalone, group publisher.
Click here to contact Valeria Curzio, sales manager.
Click here to contact Lindsay Jones, senior sales executive.
Click here to subscribe to The Column, LCGC Europe's and LCGC North America's digital publication.
14 June 2013
In this Issue
Retention Time Changes in HPLC: The LCGC Blog
The nature of retention time changes in HPLC tends to fall into categories. Firstly, the retention time may "drift" over several injections or several analytical campaigns and secondly, the retention time may suddenly "jump to a different value between injections or between analytical campaigns (i.e. analyte retention times are very different to when that method was run last). Tony Taylor talks us through some reasons why these symptoms may occur. More...
Agilent Technologies

Confidently ensure the quality of our water supply
Agilent helps safeguard the world's water supply by providing high-quality, high-throughput tools to reliably monitor water quality. With optimized solutions for organic and inorganic detection, Agilent helps achieve the selectivity and low limits of detection you need to confidently measure the chemical contaminants that threaten the global water supply.
See videos and application notes
Bruker and 3M Sign Exclusive Patent License Agreement
Bruker Corporation (Bremen, Germany) has signed an exclusive patent license agreement with 3M Company (Ohio, USA), which allows Bruker to use 3M- patented innovations relating to matrix-assisted laser desorption ionization (MALDI) mass spectrometry imaging. More...
Porvair Sciences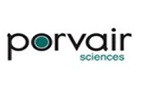 Ultra-Clean Deep Well Plate Range
Porvair Sciences has published a new mini catalogue that brings together key technical and descriptive details of the company's comprehensive range of deep well microplates together with an independent report that demonstrates the suitability of the ultra-clean plates for long term compound storage and sample collection applications.
Learn more
Agilent Technologies and Shimadzu Partner to Exchange Instrument Drivers
Agilent Technologies (California, USA) and Shimadzu (Kyoto, Japan) have announced that they will exchange instrument drivers. This exchange aims to give users a wider choice of instrumentation for their laboratories, regardless of the computer data system (CDS) they use. Investment by users in workflow definition and supporting operating procedures (SOP) will be preserved. More...
Waters

High Resolution Polymer Characterization
Waters ACQUITY Advanced Polymer Chromatography (APC) System is a breakthrough technology that defines the ultimate in size-based chromatographic separations, delivering more information about your polymers, faster than ever before.
Learn more
Molnar Institute
HPLC 2013, June 16th – 20th, Booth E18
DryLab 4 is the next generation UHPLC modeling software. With its comprehensive resolution and robustness mapping abilities, DryLab 4 offers an intuitive and visual solution for method development, optimization, trouble-shooting, robustness testing, and training.
Learn More
Current features
Determination of Phytohormones in Plant Extracts Using In-matrix Ethyl Chloroformate Derivatization and DLLME–GC–MS
A fast and simple sample preparation method using in-matrix ethyl chloroformate and dispersive liquid–liquid microextraction (DLLME) for the simultaneous determination of 11 phytohormones in plants by GC–MS has been developed. More...
RAFA

6th International Symposium on Recent Advances in Food Analysis (RAFA 2013)
RAFA is leading conference in advances in food analysis. The 2013 symposium will be organised again with the emphasis on advanced analytical & bioanalytical technologies and food analysis applications related to food authenticity, food security, food quality and safety and food integrity.
Learn More
Binding Affinity and Stoichiometry of a Multivalent Protein-Aptamer Association
Because proteins are often multimeric in their native state, the biomarker targets of many pharmaceuticals present multiple binding sites. In the case of monoclonal antibody therapeutics, the pharmaceutical itself is multivalent, leading to multiple possible stoichiometries of the drug‑target complex. Few techniques are capable of measuring the affinity and stoichiometry of these complex interactions in solution. In this article the affinity and absolute stoichiometry of interactions between a DNA aptamer and a tetrameric target, streptavidin, is quantified using composition-gradient multi-angle light scattering (CG–MALS). More...
Multimedia
The CHROMacademy Essential Guide: HPLC Troubleshooting Masterclass
Multi-Residue Pesticide Analysis in Herbal Products Using Accelerated Solvent Extraction with Triple Quadrupole GC–MS/MS
Editors' Series: A Generic HPLC–UV Platform Method for Cleaning Verification
CHROMacademy

5 Years Free Access to CHROMacademy
To show our commitment to learning, we have decided to offer all university students and staff free access to CHROMacademy. You are the future leaders and innovators of the scientific community, and by offering free access to CHROMacademy we hope to help you realize your potential. This has been made possible by Agilent Technologies- the world's premiere measurement company.
Learn More
Need GC Troubleshooting Help?

CHROMacademy announces the launch of the interactive GC Troubleshooter, sponsored by Thermo Scientific.

Building on the success of our ground breaking HPLC Troubleshooter, we are excited to announce the GC version. In 3 simple steps you will overcome your instrument, separation and quantitation issues. It's completely free - so if you haven't tried our troubleshooter before you're in for a surprise!

http://bit.ly/GC_Troubleshooting
The Column

The Global E-zine for Separation Scientists
The global edition of The Column is delivered twice monthly with a screen-optimized format designed to improve readability. Covering topical issues, application-based articles, market reports, tips and tricks, opinion pieces and interviews, The Column is a great information resource helping readers achieve better day-to-day working practices.

Read more