In this Issue
HPLC2013 Amsterdam: A Preview
HPLC2013 Amsterdam will take place at the RAI Conference Centre in Amsterdam from 16–20 June 2013. LCGC takes a glimpse at what visitors can look forward to at the symposium. More...
Agilent Technologies

Essential Designer Drug Reference Kit
In order to facilitate rapid screening and identification of designer drug compounds, Agilent has expanded its Application Compendiums to include designer stimulants and cannabinoid compounds such as "bath salts." The updated compendium and library also contain information regarding GC/QQQ and GC/Ion Trap analysis of these designer drugs.
Request your copy.
Safe and Sustainable Water Resources: Q&A Interview
The National University of Singapore Environmental Institute (NERI), Singapore Centre on Environmental Life Sciences Engineering (SCELSE) and Thermo Fisher Scientific are collaborating on a project to monitor and improve water quality in Singapore. LCGC spoke to the scientists involved to find out more about the project. More...
Malvern Instruments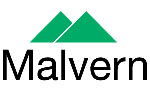 The Zetasizer µV is a dual capability light scattering system that can be added to any protein SEC system to measure absolute molecular size and molecular weight in real time.
Learn more
Pharmaceutical Technology and BioPharm Launch New E-Directory for Analytical Instrumentation and More
Advanstar Communications (New York, USA) has announced the launch of the new Pharmaceutical Technology and BioPharm International Marketplace eDirectory built on the online Credibility Review Business Marketplace platform developed by Dun and Bradstreet Credibility Corp. (California, USA). Advanstar Communications are the first B2B publishers to embrace the platform. More...
Merck Millipore

Achieve superior purity in your downstream process
Merck Millipore reversed phase sorbents and silica gels.

Learn more
Current features
Troubleshooting GC Columns and Detectors
Properly maintaining the GC column can lead to improved chromatography and detector troubleshooting tips allow faster GC problem solving. Here, an excerpt from LCGC's e-learning tutorial at CHROMacademy.com discusses troubleshooting GC columns and detectors. More...
Shimadzu

HS-20 headspace sampler for GC and GCMS
Environmental and pharmaceutical application, forensics, material and food production analyses – Shimadzu's new HS-20 headspace sampler serves GC and GCMS applications particularly in testing and inspection organizations.

Read more
Improving the Ion Chromatography Fluid Pathway
Ion chromatography (IC) is an important analysis tool for chromatographers. Typically, emphasis is placed on the hardware components and chemistry to achieve the ideal level of separation. However, the flow path itself is often overlooked, and there are some relatively simple steps that can be taken to ensure that the system's flow path positively affects the overall chromatographic results achieved. More...
Forum LABO & BIOTECH 2013: the meeting-point for the laboratory professionals
From 4th to 7th June 2013, the 10th edition of Forum LABO & BIOTECH will be held in Paris Expo-Porte de Versailles exhibitions centre.
Learn more
Multimedia
Editors' Series: Faster Gas Chromatography in Practice
Tips and Tricks on Screening and Confirmatory Methods for Residues and Contaminants in Foods
The CHROMacademy Essential Guide: Core–Shell Particles – Present and Future