In this Issue
Analytical Chemistry and Oceanography
The field of chemical oceanography is big and the challenges faced are great. However, The Collaborative on Oceanographic Chemical Analysis workshop, sponsored by the National Science Foundation, connects scientists in these two fields to exchange ideas. Here, Kevin Schug examines the role that analytical chemistry plays in oceanography. More...
Agilent Technologies

Accelerate Your LC Method Development
The Agilent 1200 Infinity Series Method Development solution maximizes efficiency and performance by providing rapid, automated access to more than 1000 unique sets of LC separation conditions.

www.agilent.com/chem/infinity
Thermo buys Life Technologies for $13.6 billion
Thermo Fisher Scientific (Massachusetts, USA) will acquire Life Technologies Corporation (California, USA) under the terms of a definitive agreement signed earlier this week. The deal is estimated to be $76.00 a share at a total cost of $13.6 billion. The transaction was reportedly approved by both of the company's board of directors, according to a press release. More...
IDEX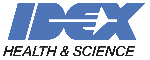 Active Flow Splitting Made Easy!
Rheodyne® programmable unit splits the flow stream in ratios ideal for LC/MS applications.
Active splitting within ±2%.
Reliably constant over time.
Compact stand-alone unit integrates easily with existing systems.

www.idex-hs.com/MRA
Shimadzu Opens "Laboratory World" in Germany
Shimadzu officially opened a new laboratory building called "Laboratory World" at the company's headquarters in Duisberg, Germany on the 15th of April. The building was officially opened in a traditional Japanese ceremony by the President and CEO of Shimadzu, Akira Nakamoto; the Japanese Consul, Kiyoshi Koinuma; and Duisberg's Lord Mayor, Soren Link. More...
Camag

Plug & play extraction into MS
The CAMAG TLC-MS Interface enables rapid and contamination-free elution of TLC/HPTLC zones directly from the layer and subsequent online transfer into any given HPLC/MS system.
Read more
Current features
Carbon Nanotubes: Applications in Chromatography and Sample Preparation
Carbon nanotubes (CNTs) are cylindrical allotrope nanostructures of carbon with unique structures and unusual properties. The adsorption capacity of CNTs — along with their thermal and chemical stability — make them suitable candidates for new stationary phases, pseudostationary phases, and also for sorbents in solid-phase extraction (SPE) and solid-phase microextraction (SPME). This article outlines the latest applications for CNTs in chromatography and sample preparation. More...
Porvair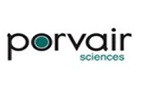 Speeding Up evaporation of HPLC Solvents
Porvair Sciences announces new versions of its MiniVap and UltraVap blowdown evaporators that use warm air or nitrogen to speed up the evaporation of common HPLC solvents such as dichloromethane, methanol and acetonitrile from sample vials, significantly improving throughput and removing this common laboratory bottleneck.
Read more
Tips & Tricks: GPC/SEC Method Optimization
During development of a GPC/SEC method, when selecting the optimum stationary and mobile phase an optimization of the default conditions is a good idea. Depending on the sample molar mass and polydispersity several adjustments are recommended. More...

National Institute for Bioprocessing Research and Training (NIBRT)
Advanced biopharmaceutical training in the most cutting-edge analytical methods and techniques: NIBRT's state-of-the-art facility in Dublin, Ireland provides comprehensive, innovative training solutions for academia and industry.

Read more
Multimedia
Editors' Series: Industrial Problem Solving Using Ion Chromatography
Advancing Environmental Methods with Application-Specific Stationary Phases
The CHROMacademy Essential Guide: Core–Shell Particles – Present and Future