You can now follow us on Twitter at Twitter.com/lc_gc and LinkedIn

How useful did you find Pittcon 2013?
Contact Us
Click here to contact Kate Mosford, managing editor.
Click here to contact Mike Tessalone, group publisher.
Click here to contact Valeria Curzio, sales manager.
Click here to contact Lindsay Jones, senior sales executive.
Click here to subscribe to The Column, LCGC Europe's and LCGC North America's digital publication.
12 April 2013
In this Issue
Small is Beautiful: Miniature Mass Spectrometry
Flow chemistry is a developing practice in chemical research laboratories and has improved the efficiencies of some research techniques, including screening reactions at hyperthermal conditions and generating and using hazardous and toxic reagents. Duncan Browne from the University of Cambridge discusses the introduction and benefits of miniature mass spectrometry and how it can be combined with a preparative flow chemistry system to optimize reaction conditions, monitor reactive intermediates and highlight competing reaction pathways. More...
Agilent Technologies

Safeguard Precious Resources
Confidently safeguard our most precious resource with the widest range of high-quality, high-throughput analysis solutions for monitoring water quality. Agilent combines over 40 years of industry collaboration with the technical expertise and product leadership your lab needs to maximize uptime and reduce cost-per sample.

Download applications now.
Horizon Technology Donates Instrument to Chemical Heritage Foundation
At the Pittcon Conference in Philadelphia (Pennsylvania, USA) Horizon Technology (New Hampshire, USA) donated an original SPE-DEX 4700 instrument to the Chemical Heritage Foundation. The donation was made to mark the company's 20th anniversary. More...
Malvern Instruments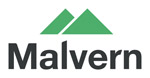 The Viscotek TDAmax sets the standard in advanced GPC/SEC systems. It is a complete solution, suitable for all macromolecular applications, incorporating high sensitivity refractive index, viscometer, and light scattering detectors.
Read More
First Institution in India Recognised by Waters Centers of Innovation Program
Waters (Massachusetts, USA) has announced the selection of the St John's Research Institute (SJRI)(Bangalore, India) — known for its proteomics research — for it's Centers of Innovation program. St John's is the first research institution in India to join the program. More...
Shimadzu

High-sensitivity GC system incorporates novel plasma technology
Shimadzu's brand-new universal BID-2010 Plus detector applies the patented, Barrier Discharge Ionization (BID) breakthrough technology.
Read more
Current features
Measuring Gas Flow for Gas Chromatography
"GC Connections" editor John Hinshaw compares various gas flow measurement methods in the laboratory for gas chromatography (GC) users, namely bubble, mass flow and volumetric flowmeters as well as the built-in capillary column flow measurements found in GC systems. More...
CHROMacademy

To show our commitment to learning, we have decided to offer all university students and staff free access to CHROMacademy. You are the future leaders and innovators of the scientific community, and by offering free access to CHROMacademy we hope to help you realize your potential. This has been made possible by Agilent Technologies- the world's premiere measurement company.
Read more
Authentication of Organic Milk
This article illustrates how chromatographic techniques can be used to establish milk authenticity. More...
Download LCGC's New E-Book- Innovations in Food Analysis
Whether you are conducting food safety testing, nutritional research, or product development, you need the latest methods. This new special issue is here to help by bringing together vital information on methods for food analysis.
Sponsored by Thermo Scientific
Read more
Multimedia
Editors' Series: Industrial Problem Solving Using Ion Chromatography
Advancing Environmental Methods with Application-Specific Stationary Phases
The CHROMacademy Essential Guide: Core–Shell Particles – Present and Future
Need GC Troubleshooting Help?

CHROMacademy announces the launch of the interactive GC Troubleshooter, sponsored by Thermo Scientific.

Building on the success of our ground breaking HPLC Troubleshooter, we are excited to announce the GC version. In 3 simple steps you will overcome your instrument, separation and quantitation issues. It's completely free - so if you haven't tried our troubleshooter before you're in for a surprise!

http://bit.ly/GC_troubleshooting
The Column

NOW global
The global edition of The Column is delivered twice monthly with a screen-optimized format designed to improve readability. Covering topical issues, application-based articles, market reports, tips and tricks, opinion pieces and interviews, The Column is a great information resource helping readers achieve better day-to-day working practices.

Read more