You can now follow us on Twitter and Linkedin

How useful do you find attending events such as HPLC 2013 for your research?
Contact Us
Click here to contact Kate Mosford, managing editor.
Click here to contact Mike Tessalone, group publisher.
Click here to contact Lindsay Jones, senior sales executive.
Click here to contact Liz Mclean, sales executive.
Click here to subscribe to The Column, LCGC Europe's and LCGC North America's digital publication.
26 September 2013
US Senate Avert Impending Helium Crisis
The US senate has passed a bill halting the impending shut down on October 7th of the Federal program for crude helium sale, storage, and delivery. The program at present supplies 40% of helium demand in the USA and 30% of worldwide demand. More...
Application Note
Determination of Pesticides in Wine
Tyler Trent, Teledyne Tekmar
This study will evaluate the performance of the AutoMate-Q40 by monitoring multiresidue pesticides in wine. The target pesticides found in the wine will be determined by high performance liquid chromatography-tandem mass spectrometry (HPLC–MS-MS). The AutoMate-Q40 instrument streamlines the QuEChERS method, from adding acetonitrile (ACN) and buffering salts, shaking, mixing, centrifuging the sample, transferring to a dispersive solid phase extraction (d-SPE) tube, and finally measuring and delivering the extract. These advances in automation will greatly improve laboratory production. Read more.
Eberhard Gerstel Prize for Outstanding Work in Separation Sciences
The Working Group Separation Sciences of the Analytical Division of the German Chemical Society are now inviting applications for the Eberhard Gerstel Prize. The prize will be awarded to a scientist for an outstanding publication in the field of separation sciences. Gerstel sponsors the prize in honour of Eberhard Gerstel Sr., founder of the company. More...
Malvern Instruments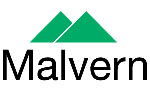 The Viscotek SEC-MALS 20 multi-angle light scattering detector measures absolute molecular weight and size (Rg) of proteins and polymers. Its 20 detector array and vertical flow cell ensure exceptional accuracy.
Learn more.
Agilent Technologies to Separate into Two Public Companies
Agilent Technologies (Santa Clara, California) plans to separate into two publicly traded companies: One in life sciences, diagnostics, and applied markets that will retain the Agilent name, and another that will encompass Agilent's current portfolio of electronic measurement products. More...
Current features
Variable Retention Times – A Case Study
In this instalment of LC Troubleshooting, John Dolan asks how do you identify the cause of unstable retention times? More...
CHROMacademy

5 Years Free Access to CHROMacademy
To show our commitment to learning, we have decided to offer all university students and staff free access to CHROMacademy. You are the future leaders and innovators of the scientific community, and by offering free access to CHROMacademy we hope to help you realize your potential. This has been made possible by Agilent Technologies- the world's premiere measurement company.
Learn more.
Racing Against Time: High-Throughput Analysis of Dermorphin in Equine Urine
This article examines the problem of dermorphin doping in horse racing and presents an effective method for its detection using liquid chromatography triple quadrupole mass spectrometry (LC–MS TQ). More...
Multimedia
Separation of Monoclonal Antibody Monomer from its High and Low Molar Mass Impurities Using Size Exclusion and Reversed Phase Chromatography
Editors' Series: On Thick Ice: Continuous Flow Analysis of Polar Ice Cores Using FIC Coupled ICP-MS and Spectroscopic Techniques
Editors' Series: Fundamentals, Optimization and Practical Aspects of UHPLC: Series 2: Optimization of UHPLC Systems and Column Technology
Need GC Troubleshooting Help?

CHROMacademy announces the launch of the interactive GC Troubleshooter, sponsored by Thermo Scientific.

Building on the success of our ground breaking HPLC Troubleshooter, we are excited to announce the GC version. In 3 simple steps you will overcome your instrument, separation and quantitation issues. It's completely free - so if you haven't tried our troubleshooter before you're in for a surprise!
Read More
The Column

The Global E-zine for Separation Scientists
The global edition of The Column is delivered twice monthly with a screen-optimized format designed to improve readability. Covering topical issues, application-based articles, market reports, tips and tricks, opinion pieces and interviews, The Column is a great information resource helping readers achieve better day-to-day working practices.

Read more