In this Issue
Video: Analyzing Drugs of Abuse
In a recent study, Nick Snow of Seton Hall University studied the presence of drugs of abuse in various complex matrices to detect trace quantities of drugs of abuse such as salvorinin A. In a new short video, Snow explains why used GCxGC–TOF-MS is a good choice for this type of analysis. More...
Practical Gas Chromatography from LCGC
We all know that chromatography is full of complexity. The Chromatography Solutions Center is here to help. This month in the Gas Chromatography section of the Solution Center, GC highlights getting outstanding performance for routine analyses, advanced capabilities and the flexibility to expand your capabilities or increase sample throughput.
Learn more
The Keys to Understanding and Using HILIC
Hydrophilic-interaction chromatography (HILIC) can be an excellent alternative to reversed-phase liquid chromatography (LC) for the separation of polar compounds, and thus is particularly attractive to separation scientists working in the pharmaceutical field. This article, transcribed from an LCGC web seminar presented on 29 January 2013, by Davy Guillarme of the University of Geneva and the University of Lyon, explains how HILIC works and provides keys to using the technique effectively. More...
Study Demonstrates Novel Passive Sampling Using Silicone Wristbands
Silicone wristbands promoting charitable organizations and which are popular throughout the world as a fashion statement can be used to monitor exposure of individuals to contaminants in their local environment, according to a study published in the journal Environmental Science and Technology.1 The authors of the study propose silicone bands as passive samplers that can give a temporal and spatial picture of human contaminant exposure. More...
Agilent to Support Lipidomics Research Consortium Led by National University of Singapore
The National University of Singapore (Singapore) is leading a research consortium to develop the world's first lipid database for different racial and ethnic groups, supported by Agilent Technologies (California, USA). When completed, the project will provide a centralized resource for researchers studying fat levels as diagnostic markers. More...
Current features
Troubleshooting Real GC Problems
This month's instalment of The Essentials presents a summary of some of these topics relating to poor peak shape and rising baselines, to act as a guide when setting up or troubleshooting a method. More...
Flow Path Considerations for Improved SFC Analyses
Certain considerations must be made with regards to the overall flow path used in a SFC analysis to ensure additional obstacles are not introduced inadvertently. This article provides more information. More...
Featured Products
High-sensitivity GC system incorporates novel plasma technology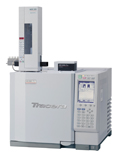 Shimadzu's universal BID-2010 Plus detector applies the patented, Barrier Discharge Ionization break-through technology. Together with the high-end GC-2010 Plus it merges with the Tracera system, capable of detecting all types of trace organic and inorganic compounds.
Learn more
Setting new Benchmarks for antibody analysis
Tosoh Bioscience expands the renowned TSKgel SW series of aqueous size exclusion HPLC columns by three new UHPLC columns, tailored to different aspects of antibody analysis.
Learn more
The First SEC-MALS detector for UHPLC

The µDAWN™ is the world's first multi-angle light scattering (MALS) detector that can be coupled to any UHPLC system in order to determine absolute molecular weights and sizes of polymers, peptides, and proteins.
Learn more
Fluidic Products for your Laboratory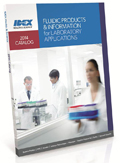 New Catalog from IDEX Health & Science: HPLC and UHPLC products such as Upchurch Scientific® tubing and fittings, Rheodyne® valves or Systec® degassers. Additional overview on Ismatec® peristaltic pumps.
Learn more
Event Profile
Get your ticket now!



The countdown is on for analytica 2014! analytica is your specialty exhibition for marketable products and complete solutions for industrial and research laboratories.

Act now and order your ticket online.
Multimedia
Increasing Laboratory Efficiency through a Harmonized Compliance Solution
HPLC for Pharmaceutical Analyses: Succeed with Sample Filtration and Optimized Water Quality
High Resolution MS Screening and Quantitation Method for Contaminants in Dietary Supplements
Need GC Troubleshooting Help?

CHROMacademy announces the launch of the interactive GC Troubleshooter, sponsored by Thermo Scientific.
Building on the success of our ground breaking HPLC Troubleshooter, we are excited to announce the GC version. In 3 simple steps you will overcome your instrument, separation and quantitation issues. It's completely free - so if you haven't tried our troubleshooter before you're in for a surprise!
Click Here