You can now follow us on Twitter at Twitter.com/lc_gc and LinkedIn

If you are you planning to attend HPLC2013 Amsterdam what is your main reason?
Contact Us
Click here to contact Kate Mosford, managing editor.
Click here to contact Mike Tessalone, group publisher.
Click here to contact Valeria Curzio, sales manager.
Click here to contact Lindsay Jones, senior sales executive.
Click here to subscribe to The Column, LCGC Europe's and LCGC North America's digital publication.
10 May 2013
In this Issue
Pittcon 2013 Review: New Developments in Gas Chromatography
John Hinshaw presents his annual review of gas chromatography instruments and accessories that were newly on display at Pittcon 2013, or were introduced to the marketplace in the preceding year. More...
Agilent Technologies

Agilent CrossLab Supplies
Get high-quality supplies for major brands of GC and HPLC instruments in your lab from a trusted name. Streamline your lab's workflow, supply ordering, and productivity with Agilent CrossLab Supplies, now including pH electrodes and buffers.

Find your supplies with our interactive selection tool.
Malvern Joins Forces with Community First
Malvern Instruments (Malvern, UK) has entered into a five-year partnership with Community First (UK). Community First is an £80 million UK government-funded initiative to assist frontline voluntary organizations, social enterprises, and communities. More...
Biotage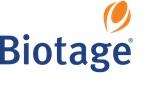 ISOLUTE® Myco SPE columns are a designed for 'catch and release' style clean-up of mycotoxins prior to analysis by LC-MS/MS. The ISOLUTE Myco sorbent is a proprietary polymeric phase (patent pending) optimized to enable the extraction of a wide range of mycotoxins from a wide range of foodstuffs.
Learn more
EMD Millipore and W.L. Gore & Associates, Inc. Settle Patent Infringement Dispute
Patent infringement disputes between EMD Millipore (Billerica, Massachusetts) and W.L. Gore and Associates Inc. (Delaware, USA) have been settled in the United States District Court for the District of Massachusetts, United States District Court for the District of New Jersey, and the United States District Court for the District of Delaware. More...
Tosoh Bioscience
Setting new Benchmarks for Antibody Analysis
Tosoh Bioscience will expand the renowned TSKgel SW series of aqueous size exclusion HPLC columns by three new UHPLC columns, tailored to different aspects of antibody analysis.

Learn more
Current features
Influence of Sample Solvent Composition for SFC Separations
Significant peak distortion caused by sample diluent solvents occurs in all modes of chromatography. This article features a discussion of different sample solvent compositions to be injected for supercritical fluid chromatography (SFC) as part of injection linearity experiments. More...
Missed My Connection
Incognito wonders why the connections we use in the laboratory cannot be more sophisticated and offers his thoughts on the systems of the future. What would yours look like? More...
Application Note
Malvern Instruments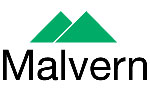 Analysis of Membrane Protein by Multi-Detector SEC
Detailed description of how a protein detergent complex (PDC), formed during the purification of a bacterial membrane protein involved in multidrug resistance, can be fully characterized. A triple detection SEC system, equipped with light scattering and viscometer detectors, was used to measure the molecular weight and composition of the PDC and of the free detergent micelles. Read More
Multimedia
Editors' Series: Faster Gas Chromatography in Practice
Solving One of Chromatography's Biggest Dilemma – Proper Sealing of Chromatography Autosampler Vials – Using the Advanced Vial Closure System (AVCS)
Tips and Tricks on Screening and Confirmatory Methods for Residues and Contaminants in Foods
Merck Millipore
Lab Water Virtual Conference 2013
We are pleased to introduce the Lab Water Virtual Conference 2013 hosted by EMD Millipore in North America and Merck Millipore in CEMEA.
Read more
Need GC Troubleshooting Help?

CHROMacademy announces the launch of the interactive GC Troubleshooter, sponsored by Thermo Scientific.
Building on the success of our ground breaking HPLC Troubleshooter, we are excited to announce the GC version. In 3 simple steps you will overcome your instrument, separation and quantitation issues. It's completely free - so if you haven't tried our troubleshooter before you're in for a surprise!

http://bit.ly/GC_Troubleshooting
The Column

The Global E-zine for Separation Scientists
The global edition of The Column is delivered twice monthly with a screen-optimized format designed to improve readability. Covering topical issues, application-based articles, market reports, tips and tricks, opinion pieces and interviews, The Column is a great information resource helping readers achieve better day-to-day working practices.

Read more