In this Issue
The LCGC Blog: Flow Injection Analysis with MS Detection
Flow injection analysis (FIA) is a powerful technique for quantitative analysis, especially in conjunction with mass spectrometry (MS) detection, and one that Kevin Schug believes to be underappreciated. In this latest instalment of the LCGC Blog, Schug discusses how FIA can be combined with MS using electrospray ionization and details how this unconventional technique can be used for analyses such as binding constant determination, multipoint calibrations of instrument response, and removing the dependence of measured analyte concentrations on matrix effects. More...
SEC-MALS Detector

Based on Wyatt Technology's legacy of multi-angle light scattering (MALS) detectors, the DAWN HELEOS-II is the MALS detector with the greatest sensitivity for absolute molecular weight and size determinations of polymers and biopolymers in solution. The DAWN may be connected in series to any chromatographic system in order to determine absolute molar masses without the use of reference standards or column calibration.
Learn more
Waters Corporation Chief Financial Officer to Stand Down
Waters Corporation (Massachusetts, USA) has announced that Chief Financial Officer John Ornell has communicated his intention to transition to a reduced workload and resign effective 1 February 2014. More...
Biocompatible Tubing for UHPLC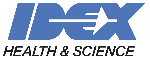 Upchurch Scientific® PEEK - Lined Stainless Steel (PLS) tubing withstands pressures to 17,400 psi (1,200 bar) for biocompatible UHPLC. Each pre-cut piece of 1/16" PLS tubing pre-assembled with two VHP-325 fittings is available with inner diameters from 25-254 µm.
Learn more!
Chinese Academy of Sciences' Junying Yuan Obtains Agilent Technologies Thought Leader Award
The head of the Chinese Academy of Sciences Interdisciplinary Research Center on Biology and Chemistry (Beijing, China), Junying Yuan, has received an Agilent Thought Leader Award. Agilent Technologies (California, USA) has given the award in recognition of Yuan's scientific contributions to cellular biology and the understanding of neurodegenerative diseases. More...
La-Pha-Pack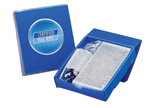 Assure your sample integrity
•HPLC and GC Certified Vial Kits
•Available as 9mm short thread vial, clear or amber
•Increased reproducibility
•Trouble-free operation

www.la-pha-pack.com
Application Note
Current features
Field-Flow Fractionation for Biological, Natural, and Synthetic Polymers: Recent Advances and Trends
This article presents a review of the latest trends in field-flow fractionation (FFF) for various types of polymer analysis. More...
Investigating the Molecular Weight and Structure of Linear and Cross-Linked Hyaluronic Acid by SEC–MALS and SEC–Triple Detection
This article demonstrates the application of a MALS detector within a triple detector array to measure absolute molecular weight distribution of hyaluronic acid. More...
LCGC Group Survey
Your Chance to win an iPad Mini
LCGC Group would greatly appreciate your help by completing the following survey regarding liquid phase separation instruments and trends. We know your time is precious so every completed survey will be automatically entered into a prize draw to win an iPad Mini.
Please use only the "next" and "back" buttons at the bottom of each page to take the survey. Do not use the "forward" and "back' arrows on your browser toolbar.
Please click here to begin the survey
Thank you
LCGC Group.
LCGC eBook
LCGC launches new e-book, Five Keys to Successful GC Methods
Download here
CHROMacademy

CHROMacademy LIVE on the web- Fundamentals of High Performance Liquid Chromatography
Live course starts January 9, 2014. This course introduces the fundamentally important concepts associated with High Performance Liquid Chromatography (HPLC) analysis including hardware basics, modes of analysis, basic troubleshooting, column chemistry, important parameters of the mobile phase such as amount and type of organic solvents, pH, buffer strength and type, and much more.
Book your seat now!
Multimedia
The CHROMacademy Essential Guide Webcast: Developing Better GC Methods – A Blueprint
Improving GPC Reproducibility and Resolution in Polymer Characterization
Editors' Series: Industrial Problem Solving Using Ion Chromatography – On Demand Webcast
Need GC Troubleshooting Help?

CHROMacademy announces the launch of the interactive GC Troubleshooter, sponsored by Thermo Scientific.
Building on the success of our ground breaking HPLC Troubleshooter, we are excited to announce the GC version. In 3 simple steps you will overcome your instrument, separation and quantitation issues. It's completely free - so if you haven't tried our troubleshooter before you're in for a surprise!
Click Here