In this Issue
The LCGC Blog: Split Later and the Case of the Infinite Dilution Tube
Two concepts that were coined by John Hinshaw during a recent CHROMacademy webcast on sample introduction for capillary GC are presented together. Tony Taylor provides a summary of what he learned during the webcast, and offers tips for successful trace analysis. More...
Shimadzu

Trace level quantitation of multiple compounds
Shimadzu's new LCMS-8050 triple quadrupole LC-MS/MS meets the growing demand for trace-level quantitation in clinical research and other markets.
Learn more
Therapure Biopharma Acquire Plasma Protein Purification Technology from Upfront Chromatography
Therapure Biopharma (Ontario, Canada) has entered into an agreement with Upfront Chromatography (Copenhagen, Denmark) to acquire assets and associated business related to human plasma fractionation from Upfront. As part of the deal Therapure will acquire proprietary protein purification technology based on expanded bed chromatography, along with exclusive rights to commercialize the technology. More...
Waters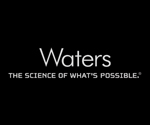 Is it Time to Replace Your Chromatography Data System?
A new white paper that outlines the three main drivers for considering a new chromatography data system (CDS) and how your lab can benefit. Obtain guidance in making the decision to replace an existing CDS and get practical "factors to consider" that address common concerns.
Download white paper to learn more.
Hijacking the Immune System
Staphylococcus aureus (S. aureus) evades clearance by the immune system by hijacking the very traps it produces, transforming these same traps into a toxic compound according to a paper published in Science.1 Scientists from the University of Chicago (Chicago, USA) used high performance liquid chromatography coupled to mass spectrometry (HPLC–MS) to identify the toxin as 2'-deoxyadenosine (dAdo). More...
LCGC Group Survey
Your Chance to win an iPad Mini
LCGC Group would greatly appreciate your help by completing the following survey regarding liquid phase separation instruments and trends. We know your time is precious so every completed survey will be automatically entered into a prize draw to win an iPad Mini.
Please use only the "next" and "back" buttons at the bottom of each page to take the survey. Do not use the "forward" and "back' arrows on your browser toolbar.
Please click here to begin the survey.
Thank you
LCGC Group.
LCGC eBook
LCGC launches new e-book, Five Keys to Successful LC Methods
Download here
Current features
Practical Gas Chromatography
Questions about how practical proposed gas chromatography (GC) method changes are often come up during optimization for speed and resolution, or while converting to a different carrier gas. Related objective measurements such as the optimum practical carrier gas velocity were defined more than 40 years ago. This instalment of GC Connections reviews such metrics in the light of their relevance to today's GC challenges. More...
CHROMacademy

CHROMacademy LIVE on the web- Fundamentals of High Performance Liquid Chromatography
Live course starts January 9, 2014. This course introduces the fundamentally important concepts associated with High Performance Liquid Chromatography (HPLC) analysis including hardware basics, modes of analysis, basic troubleshooting, column chemistry, important parameters of the mobile phase such as amount and type of organic solvents, pH, buffer strength and type, and much more.
Book your seat now!
Determination of PCBs in Environmental Matrices by Comprehensive GCXGC–MS–MS
This article presents GC×GC(qMSMS) data on the analysis and quantitation of polychlorinated biphenyls (PCBs) in a complex matrix (fly ash). Calibration curves were recorded between 0.1 pg and 100 pg. More...
Multimedia
Tips and Tricks on Screening and Confirmatory Methods for Residues and Contaminants in Foods – On Demand Webcast
Editors' Series: Fundamentals, Optimization and Practical Aspects of UHPLC: Series 1: Fundamentals of UHPLC
The CHROMacademy Essential Guide Webcast: Characterization of Protein Biopharmaceuticals
Need LC Troubleshooting Help?

CHROMacademy has developed the HPLC Troubleshooter with busy chromatographers in mind. Sponsored by Thermo Scientific, in 3 simple steps you will overcome your instrument, separation and quantitation issues. It's completely free - so if you haven't tried our troubleshooter before you're in for a surprise!
Click Here