14 November 2013
In this Issue
The Separation Science Behind The Cult TV Show
Donna Nelson, from the University of Oklahoma, USA, and scientific advisor to the hit television show Breaking Bad spoke to LCGC about her research in academia, as well as her role on the show. More...
Malvern Instruments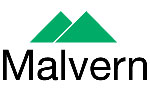 Proteins and polymers by GPC/SEC
Perfect for both protein and polymer applications, the Viscotek Triple Detector Array (TDA) employs highly sensitive refractive index, viscometer, and light scattering detectors to maximise your GPC/SEC productivity.
Learn more.
Biosimilar Characterization Laboratory Opens in Austria
The Christian Doppler Laboratory for Biosimilar Characterization has opened at the Paris-Lodron University of Salzburg (Salzburg, Austria). Co-funded by the Austrian Federal Ministry of Economy, Family, and Youth, as well as the County of Salzburg through the Christian Doppler Society, the laboratory was established to develop and transfer to practice novel and more efficient methods to characterize the active ingredients in protein-based medicines. More...
Environmental Nanoparticles
Engineered nanoparticles released into the environment may affect the growth of agriculturally important crops, according to a new study published in the journal of Environmental Science and Technology.1 More...
Waters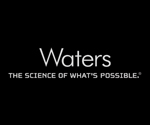 The ACQUITY QDa Detector is the mass detector designed as a synergistic element of your chromatographic separations systems. It is mass detection built around the needs of your analytical scientists for their chromatographic analysis.
Learn more.
Current features
Professor Barry L. Karger: Scientist, Mentor, and Innovator
Professor Barry L. Karger, one of the earliest contributors of modern high performance liquid chromatography (HPLC) and bioanalytical separations and analysis, celebrates his 50th year as professor of chemistry at Northeastern University, Boston, Massachusetts, USA, and his 40th year as Director of the Barnett Institute of Chemical and Biological Analysis this year. Howard Barth, his former student, celebrates his years as a teacher and mentor to scores of students, as well as his accomplishments in the scientific arena. More...
CHROMacademy

5 Years Free Access to CHROMacademy
To show our commitment to learning, we have decided to offer all university students and staff free access to CHROMacademy. You are the future leaders and innovators of the scientific community, and by offering free access to CHROMacademy we hope to help you realize your potential. This has been made possible by Agilent Technologies- the world's premiere measurement company.
Learn more.
Investigating the Molecular Weight and Structure of Linear and Cross-Linked Hyaluronic Acid by SEC–MALS and SEC–Triple Detection
This article demonstrates the application of a MALS detector within a triple detector array to measure absolute molecular weight distribution of hyaluronic acid. More...
Multimedia
Lab Solutions Virtual Conference hosted by EMD: "Complete Solutions for Food Safety Analysis"
Maintain Your Methods, Prolong Your Helium Supply, and Save Your Budget with an Innovative Helium Solution
Editors' Series: Fundamentals, Optimization and Practical Aspects of UHPLC: Series 3: Practical Aspects of UHPLC
Need LC Troubleshooting Help?

CHROMacademy has developed the HPLC Troubleshooter with busy chromatographers in mind. Sponsored by Thermo Scientific, in 3 simple steps you will overcome your instrument, separation and quantitation issues. It's completely free - so if you haven't tried our troubleshooter before you're in for a surprise!
Click Here
The Column

The Global E-zine for Separation Scientists
The global edition of The Column is delivered twice monthly with a screen-optimized format designed to improve readability. Covering topical issues, application-based articles, market reports, tips and tricks, opinion pieces and interviews, The Column is a great information resource helping readers achieve better day-to-day working practices.

Read more
Contact Us
Click here to contact Kate Mosford, managing editor.
Click here to contact Mike Tessalone, group publisher.
Click here to contact Lindsay Jones, sales manager.
Click here to contact Liz Mclean, sales executive.
Click here to subscribe to The Column, LCGC Europe's and LCGC North America's digital publication.