In this Issue
How to Get Ahead in Chromatography
Incognito investigates if chromatographers should become scientists or managers to advance their careers. Is it time to hang up the lab coat? More...
Biotage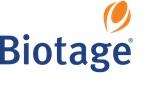 Biotage® EVOLUTE® EXPRESS 96-well plates; simplified, fast and efficient SPE using the Load-Wash-Elute procedure.
Learn more.
PerkinElmer Employees Team Up For Bicycle Race to Support Cancer Research
Five employees and one customer of PerkinElmer France teamed up to participate in a 24 h relay bicycle race near Tours (France) in support of cancer research. The September event benefited the ARC Foundation, a major French cancer research organization. Riding a combined 390 km (242 miles), the team won second place in the "Companies Challenge" portion of the event. PerkinElmer France donated one euro for each kilometre ridden, with proceeds going to the ARC Foundation to help research into cures for cancer. More...
Silicone Protheses for Biomonitoring POPs in Humans
Scientists from the Norsk Instituutt for Vannforsking (Norwegian Institute for Water Research), Oslo, Norway, have proposed the analysis of silicone explants for the monitoring of persistent organic pollutants (POPs) in humans.1The team suggest the formation of repositories for discarded silicone implants from the cosmetic surgery industry. More...
Shimadzu

Method Scouting Solution
Since the introduction of UHPLC, strategies for fast method development are being discussed. A wide variety of columns with different separation properties is available, offering the user a number of columns suited to a specific application.
Read more.
AB Sciex Expands Operations in Singapore
AB Sciex (Massachusetts, USA) has announced further expansion of its presence in Singapore, with the opening of a new research and development (R&D) centre. The centre is an addition to the company's existing $10 million manufacturing operations in Marsiling, Singapore. More...
Tosoh Bioscience

Setting new Benchmarks for Antibody Analysis
Tosoh Bioscience expands the renowned TSKgel SW series of aqueous size exclusion HPLC columns by three new UHPLC columns, tailored to different aspects of antibody analysis.
Learn more.
Current features
Past, Present, and Future – 30 Years of LC
In the 30-year anniversary instalment of "LC Troubleshooting", John Dolan asks what has happened in the last 30 years and what will happen next? More...
Application Note
Molecular Weight Measurement of an Antibody by SEC-MALS
Malvern Instruments
In this application note, a purified polyclonal antibody (IgG) is separated using SEC and characterized using the Viscotek SEC-MALS 20. The molecular weights of the IgG monomer and dimer were successfully measured, as well as the molecular weight and radius of gyration (Rg) of the IgG aggregates. Learn more.
Characterization of Styrene-Butadianoene Rubbers by SEC–MALS and AF4–MALS
Two samples of styrene-butadianoene rubbers (SBR) were analyzed by size-exclusion chromatography (SEC) and asymmetric flow field-flow fractionation (AF4) coupled with a multi-angle light scattering (MALS) detector. This article details the results that were found. More...
LCGC eBook
LCGC launches new e-book, Five Keys to Successful LC Methods
Download here.
Multimedia
Editors' Series: Integrating On-Line Sample Preparation and HPLC Separations with Triple Quadrupole Mass Spectrometry for Ultratrace Quantitative Analysis of Small Molecules from Complex Matrices
Maintain Your Methods, Prolong Your Helium Supply, and Save Your Budget with an Innovative Helium Solution
Editors' Series: Fundamentals, Optimization and Practical Aspects of UHPLC: Series 3: Practical Aspects of UHPLC
Need LC Troubleshooting Help?

CHROMacademy has developed the HPLC Troubleshooter with busy chromatographers in mind. Sponsored by Thermo Scientific, in 3 simple steps you will overcome your instrument, separation and quantitation issues. It's completely free - so if you haven't tried our troubleshooter before you're in for a surprise!
Click Here