You can now follow us on Twitter at Twitter.com/lc_gc and LinkedIn

How useful do you find attending events such as HPLC 2013 for your research?
Contact Us
Click here to contact Kate Mosford, managing editor.
Click here to contact Mike Tessalone, group publisher.
Click here to contact Lindsay Jones, sales manager.
Click here to contact Liz Mclean, sales executive.
Click here to subscribe to The Column, LCGC Europe's and LCGC North America's digital publication.
10 October 2013
In this Issue
A Dynamic Approach: The Importance of Thermodynamics in Chromatography
In this instalment of the LCGC Blog, Kevin Schug discusses the connection between thermodynamics and chromatography. The simplest connection can be made by the relationship between a capacity (or retention) factor and an equilibrium constant for an analyte. More...
Agilent Technologies

Increase your Forensics Trace-Level Accuracy and Reproducibility
Lower detection limits for drugs of abuse, blood alcohol, explosives, and doping control applications mean you cannot afford adsorption caused by flow path activity.
Learn more about the Agilent GC Inert Flow Path.
Porvair Advances Into Life Science and Environmental Laboratory Markets
Porvair (Leatherhead, UK) has signed a technology licensing agreement with Thermo Electron Manufacturing, a division of Thermo Fisher Scientific (California, USA). Porvair has licensed its filter technology to Thermo to develop a range of life science sample preparation filters. Porvair will manufacture the products, and Thermo will distribute and market the products worldwide. More...
Malvern Instruments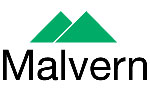 Proteins and polymers by GPC/SEC
Perfect for both protein and polymer applications, the Viscotek Triple Detector Array (TDA) employs highly sensitive refractive index, viscometer, and light scattering detectors to maximise your GPC/SEC productivity.
Learn more.
Intertek Expands to Meet Demand in Texas City
Intertek (Texas, USA) has opened a new chemical laboratory to support the growth of the growing refining and petrochemical complex in Texas City. More...
Current features
Screening of Pollutants in Water Samples and Extracts from Passive Samplers Using LC–MS and GC–MS
This article describes the GC–MS and LC–MS screening methods developed for the analysis of both low-volume water samples and extracts obtained from various designs of passive samplers. More...
Agilent Technologies

Perform Trace-Level Analysis With Confidence
Ensure a reliably inert GC flow path for higher sensitivity, accuracy, and reproducibility, especially at trace levels with the new Agilent Inert Flow Path Solutions.
Get the poster.
Successfully Translating GC Methods from Helium to Hydrogen Carrier Gas
An excerpt from LCGC's e-learning tutorial on translating GC methods from helium to hydrogen at CHROMacademy.com. More...
LCGC eBook
LCGC launches new e-book, Five Keys to Successful LC Methods
Download here.
Multimedia
Editors' Series: Environmental Analysis Using Ion Chromatography Coupled with ICP-MS, with Examples from Climate Change Studies
Break Through Forensic and Drug Testing Bottlenecks in Seconds with Mass Spec Solutions
Editors' Series: Fundamentals, Optimization and Practical Aspects of UHPLC: Series 2: Optimization of UHPLC systems and column technology
Need LC Troubleshooting Help?

CHROMacademy has developed the HPLC Troubleshooter with busy chromatographers in mind. Sponsored by Thermo Scientific, in 3 simple steps you will overcome your instrument, separation and quantitation issues. It's completely free - so if you haven't tried our troubleshooter before you're in for a surprise!
Click Here
The Column

The Global E-zine for Separation Scientists
The global edition of The Column is delivered twice monthly with a screen-optimized format designed to improve readability. Covering topical issues, application-based articles, market reports, tips and tricks, opinion pieces and interviews, The Column is a great information resource helping readers achieve better day-to-day working practices.

Read more