In this Issue
Man of the Masses: An interview with Fred McLafferty
"MS: The Practical Art" Editor, Kate Yu, spoke to Fred McLafferty about his pioneering career in mass spectrometry (MS). More...
Thermo Fisher Scientific Executive Wins Women in Manufacturing STEP Award
Lisa Witte — vice-president/general manager of Thermo Fisher Scientific's portable analytical instruments business (California, USA) — has received a Women in Manufacturing STEP (Science, Technology, Engineering and Production) award from the Manufacturing Institute/Deloitte, the University of Phoenix and the Society of Manufacturing Engineers. More...
Bruker Board of Directors Welcomes Election of MIT School of Science Dean
Bruker (Massachusetts, USA) has announced the election of Marc Kastner, Dean of the School of Science at Massachusetts Institute of Technology (MIT) (Massachusetts, USA) to its board of directors. More...
Current features
How Much Value Is There in a Software Operational Qualification?
This instalment of Questions of Quality features answers to common questions about operational qualification software. More...
QuEChERS Extraction and Analysis of Veterinary Drug Residues in Products of Animal Origin
This article describes the extraction of drug residues by QuEChERS (quick, easy, cheap, effective, rugged and safe) and analysis by liquid chromatography–electrospray ionization–tandem mass spectrometry (LC–ESI–MS–MS), using dynamic multiple reaction monitoring (DMRM), for the improved quantification of veterinary drugs. More...
Multimedia
Mobile Measurement with Lab Quality Analysis When and Where You Need It
Validation of an Automated, Qualitative Pesticide Screening Solution according to EU SANCO/12495/2011 AQC Guidelines
The CHROMacademy Essential Guide: GC Troubleshooting Masterclass
Need GC Troubleshooting Help?

CHROMacademy announces the launch of the interactive GC Troubleshooter, sponsored by Thermo Scientific.

Building on the success of our ground breaking HPLC Troubleshooter, we are excited to announce the GC version. In 3 simple steps you will overcome your instrument, separation and quantitation issues. Itís completely free - so if you haven't tried our troubleshooter before you're in for a surprise!
http://bit.ly/GC_troubleshooting
Product Profiles
Biotage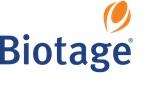 The EVOLUTE® EXPRESS range of 96-well SPE plates combine powerful EVOLUTE sorbent chemistry with innovative features that enhance productivity by optimizing and even eliminating the need for some traditional SPE procedural steps
Read more
Event Profile
Agilent Technologies

Introducing the Agilent Science and Technology Symposium (ASTS) 2013
Join us on March 5 & 6 as we again provide you with expanded access to our scientific knowledge and portfolio of products and services. The two-day online event will allow you and your colleagues to access the benefits of the tradeshow experience from the comfort and convenience of your desk. During the event, you will be able to connect with Agilent experts and your industry colleagues simply by attending one or more of our nine live e-Seminars and participating in virtual networking opportunities.
Register today!
Product Profiles
The Column

NOW global
The global edition of The Column is delivered twice monthly with a screen-optimized format designed to improve readability. Covering topical issues, application-based articles, market reports, tips and tricks, opinion pieces and interviews, The Column is a great information resource helping readers achieve better day-to-day working practices.
Read more